Floored - Mosaic "Rugs"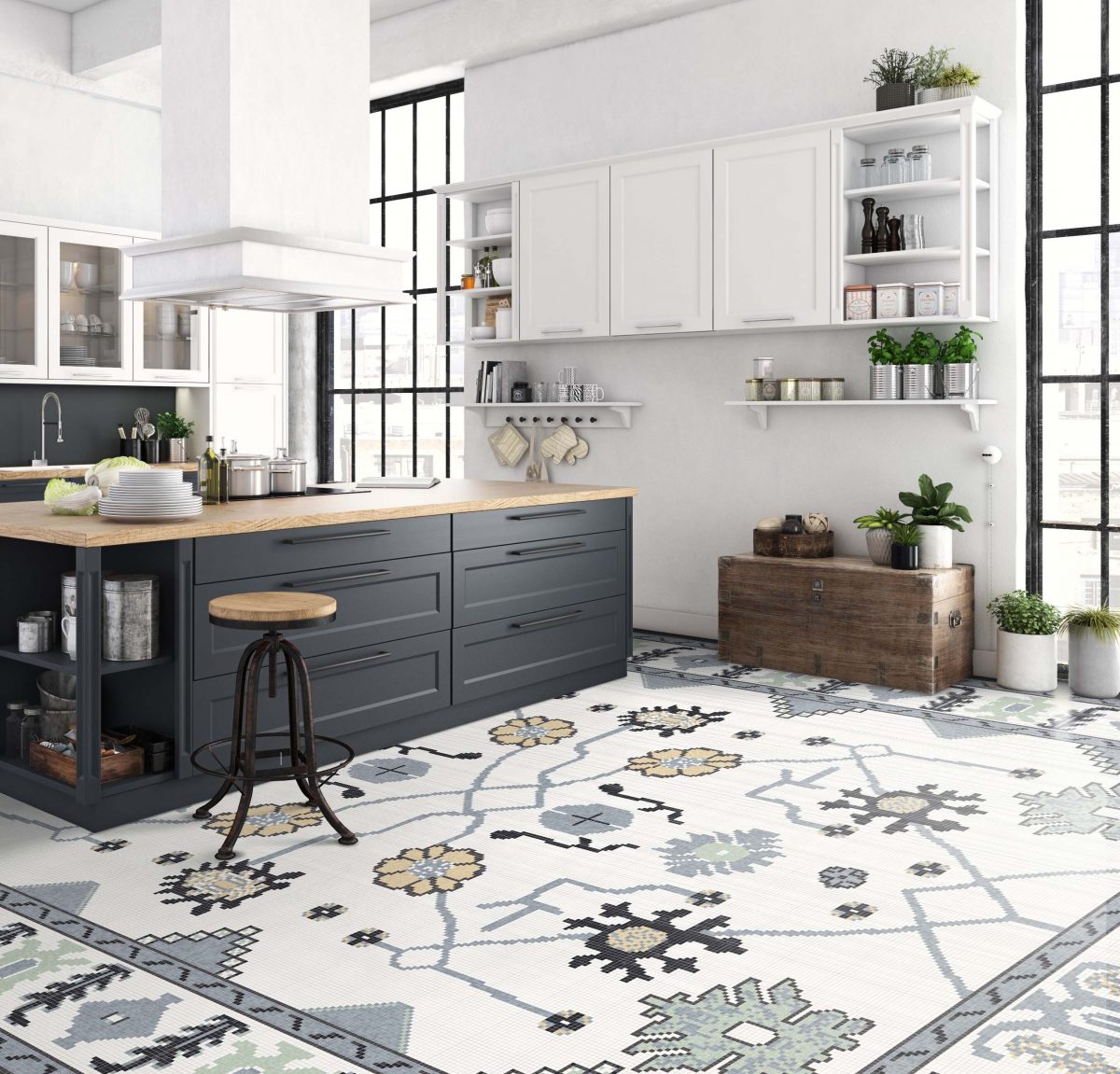 With the power to make or break a space, flooring is a crucial element of interior design. Here we explore 10 trends in luxury floors.
Whether it's with timeless neutrals or bold patterns, flooring sets the tone and serves as the literal and figurative foundation of a room."Flooring grounds a space," says Emma Gardner, rug and tile designer. "It does so much work in determining how a room feels, and anchors what goes on top of it — whether a client wants the room to feel serene, unique, stylish, or bold, really starts from the ground up."Experts are challenged with choosing patterns, colors, and materials that pair with a home's aesthetic, but also have the versatility to never go out of style.From oversized wood planks and parquet panels to mosaic tile disguised as a woven rug, here's what designers and flooring pros are noticing this year in luxury homes.
"The right rug can transform a space and tell a story. Artaic's Lasting Rugs is a collection of mosaics that celebrates the beauty and timeless quality of the woven art form, providing the clean ability and durability that a traditional woven rug cannot."— Kait Paradowski, design director of Artaic Mosaic Designs